Research: Female Protagonist Archetype Map
Our female archetype is known for her hair, her fashion sense, and her knack for getting into danger.
All sources belong to their rightful owners and were accessed on: 03.10.11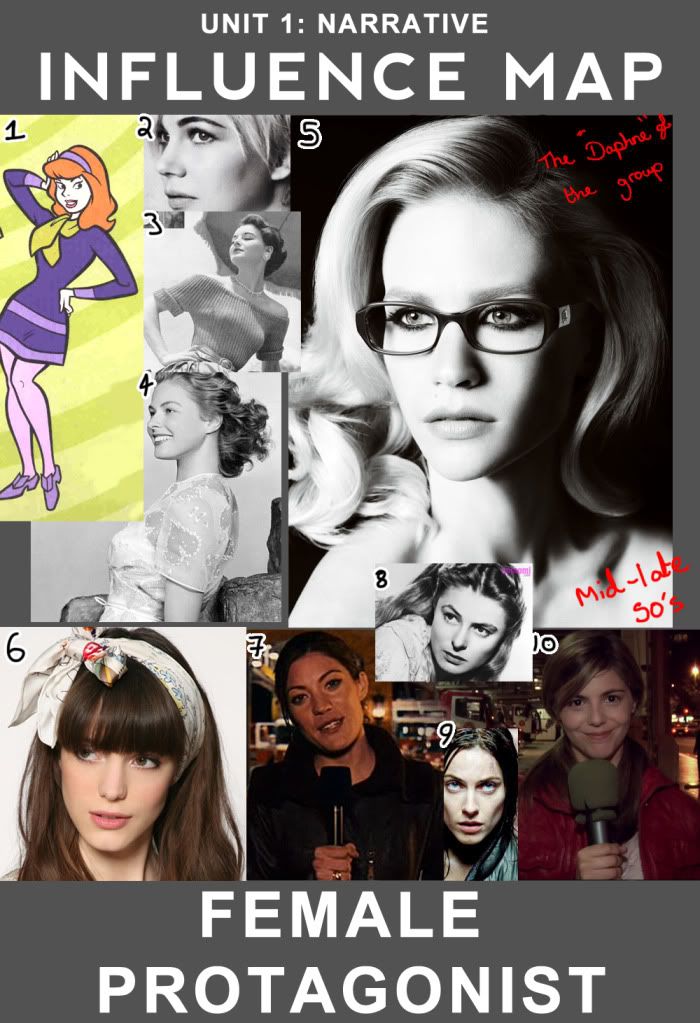 Sources from left to right:
0 comment(s) to "Development: Influence Map - Female Protagonist Archetype Map"
About This Blog
StudioCrawler is a team of students working together on a collaborative project at the University of the Creative Arts Rochester, studying CG Arts & Animation. Stick by and watch us as we are challenged to create an animated film trailer for the festival Retro-Fest. Keep an eye on our news section and Twitter feed for latest StudioCrawler news and updates.

Members