UV Layout: Characters - UV Layout Overview
While these UV's are a tad messy, they'll do the job fine. It may not have been necessary to label the elements of geometry yet seeing as we cannot meet up in person (I'm not sure if you guys have started the character tutorials) this way you can easily identify what is going on. Aiming to drill through UV layout, skinning, rigging etc, so I can focus on character animation with you. Let's aim to stay on top of things fellas, less than four weeks to go.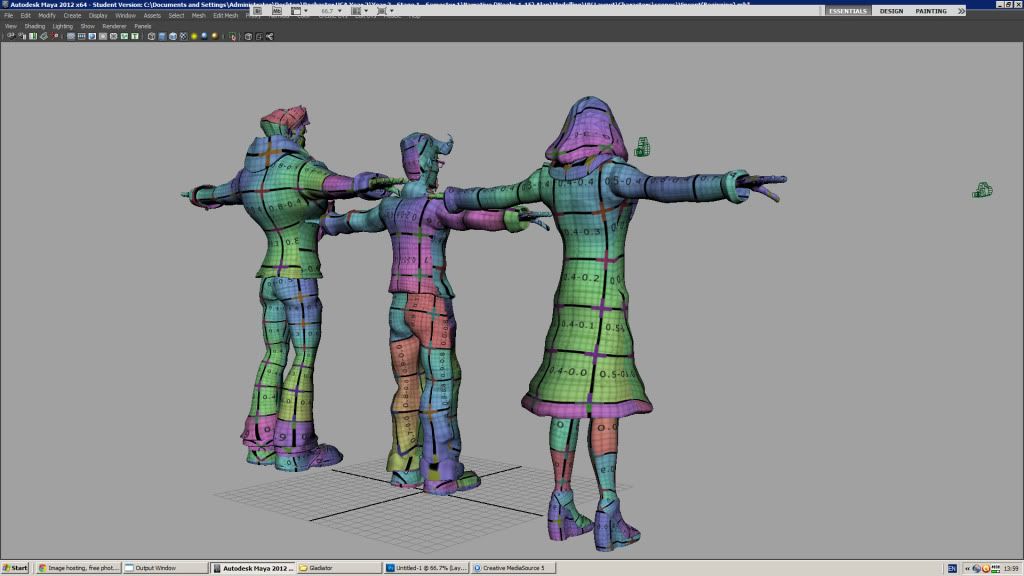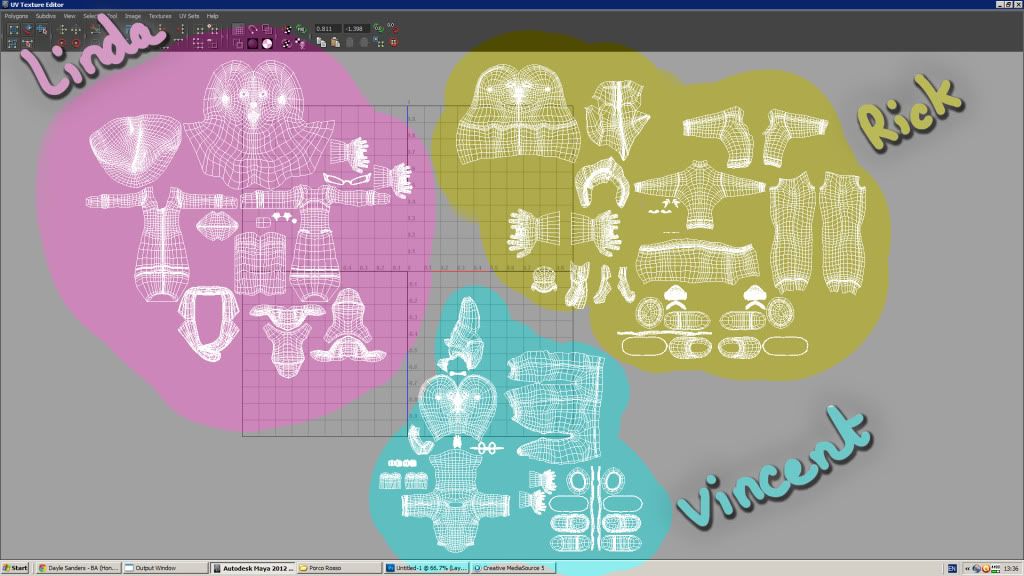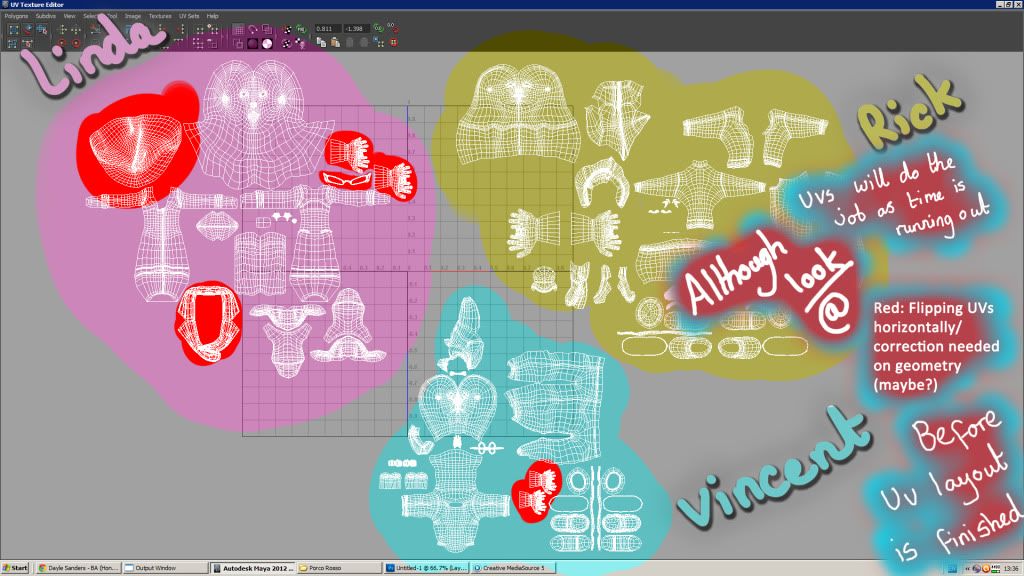 0 comment(s) to "Unit 1: UV Layout: Characters - UV Layout Overview"
About This Blog
StudioCrawler is a team of students working together on a collaborative project at the University of the Creative Arts Rochester, studying CG Arts & Animation. Stick by and watch us as we are challenged to create an animated film trailer for the festival Retro-Fest. Keep an eye on our news section and Twitter feed for latest StudioCrawler news and updates.

Members