@Adam: Can you update me on your progress. Let me know if you are having problems with your tasks. How much farther until the spider rig is complete? (Any rudimentary leg movement is fine, just so long as it resembles a spiders movement from a front on view. We'll have the spiders approaching frontal confrontation in the trailer if you'd prefer, etc.) We'll make good use of the spider's red light to blur out anything you fear is not working, in post-production, so, let me know.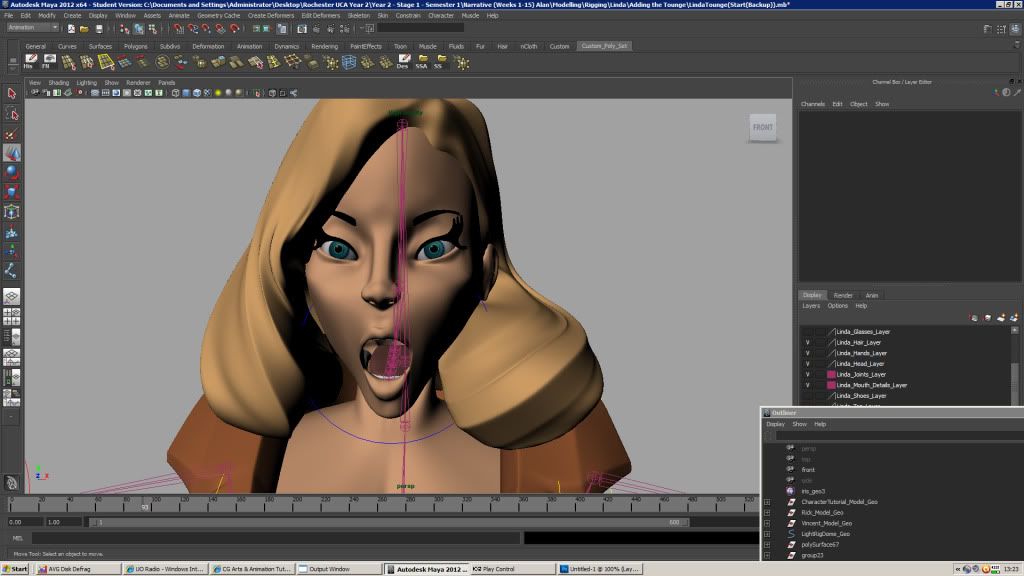 0 comment(s) to "Rigging: Linda | Mouth"
About This Blog
StudioCrawler is a team of students working together on a collaborative project at the University of the Creative Arts Rochester, studying CG Arts & Animation. Stick by and watch us as we are challenged to create an animated film trailer for the festival Retro-Fest. Keep an eye on our news section and Twitter feed for latest StudioCrawler news and updates.

Members